Temple Newsam snuff boxes returned after 40 years
---
We're delighted that one of most recent recoveries has made news internationally – including BBC News.
A prized collection of valuable antique gold snuff boxes stolen from a stately home has been found decades after it vanished without trace.
Dubbed the Fulford Thefts, the seven 18th Century containers were among 24 snatched from Temple Newsam House in Leeds in a night time raid in 1981.
The treasures were thought lost forever until art experts discovered them up for sale at auction.
They have now been returned to the mansion and are to go back on display.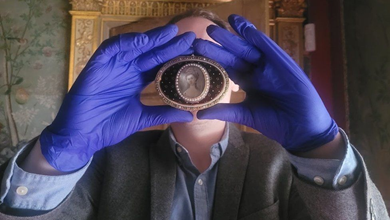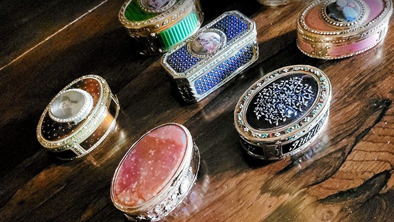 The boxes joined Temple Newsam's collection at the outbreak of World War Two, when they were part of a donation by local art collector and entrepreneur Frank Fulford.
Little is known about the circumstances of the theft because of a lack of historical documents, but the culprits were never traced and the snuff boxes disappeared.
It was only when they emerged at an auction that the Art Loss Register, which tracks down stolen art and antiques, was alerted.
Experts recognised that the boxes were a match with the record of those stolen from the stately home.
Lauren Farrington, recovery specialist at the Art Loss Register, said they had been unable to solve the mystery of where the boxes had been.
She said the dealer, from Manchester, who was hoping to sell them at auction, had owned them for around eight years, but the previous dealer they had bought them from had since died.
Ms Farrington said: "There was a clear stance from the owner that they should be returned to the house. He technically probably would have had an argument for good title because he had bought them in good faith, but for him it was never a question – and we're grateful for that."
Adam Toole, keeper at Temple Newsam House, said: "These are objects that in the day they were made were very exclusive objects for the super-wealthy.
"They're made of gold, some of them have diamonds. The level of craftsmanship is extraordinary.
"It's incredibly exciting to have them back with us and something the public can now enjoy for years to come."