Looted Egyptian stele repatriated following Art Loss Register research
---
Research from the Art Loss Register has enabled the repatriation of a looted stele to Egypt.
The stele was transported to the US for exhibition at TEFAF New York Fall in October 2019, but the ALR's checks prior to the fair identified issues with the provenance for the object. It was therefore not exhibited at the fair, and later seized and now returned by the New York District Attorney.
The stele dates from the ancient Egyptian Late Period (c.664-c.332 BC), and is dedicated to Pa-di-Sena, a priest of the Temple of Hathor.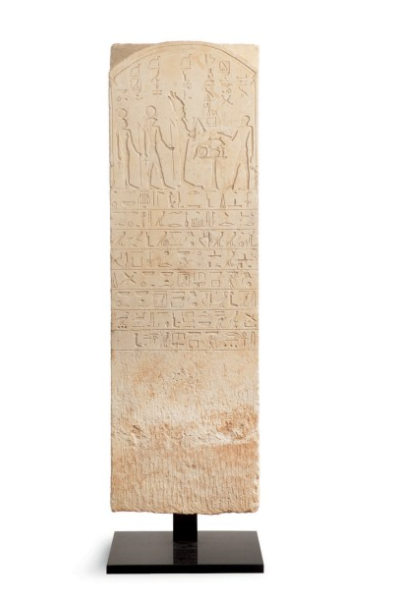 As noted publicly, the research by the ALR, and the investigation by the DA's Antiquities Trafficking Unit and New York Homeland Security Investigations found that the stele was "stolen by the same international smuggling network" as the gold coffin of Nedjemankh at the Metropolitan Museum of Art, which was returned to Egypt in September 2019.
The ALR's James Ratcliffe said on the case:
We are delighted that the stele has now been returned. Yet again, this case demonstrates the importance of working together to secure the return of looted cultural property. Whether that be the ALR's research into the provenance that led to the piece being flagged up to the US authorities; ICE and the NYDA's office who have then ensured its return to Egypt; and also the dealer and fair for carrying out due diligence in the first place that creates the opportunity for wrongdoing to be identified.