We're hiring!
---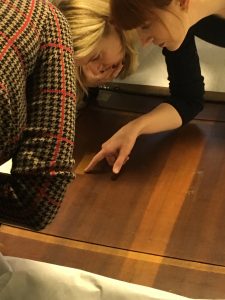 We are currently looking for a researcher to start as soon as possible and join our team in London. The role includes work in due diligence and on research projects related to the dispossession of art and cultural objects due to Nazi persecution and WWII, as well as management duties related to our clients such as international auction houses and dealers worldwide.
Fluency in German is required, and some experience in or knowledge of provenance research is helpful. A clear interest in building and strengthening relationships with clients is vital. Knowledge of a third language and office experience in a commercial art environment would be an advantage but are not essential. Please note that any offer of employment will be conditional upon the applicant's rights to work in the UK or their gaining permission to work in the UK, and is not available remotely.
To apply for this role please submit your CV and a covering letter by email to [email protected] by 6th August c.o.b.
Come join the team!