ALR Quarterly Newsletter Issue 17 – June/July 2020
---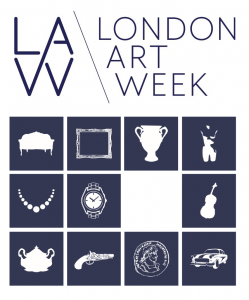 Announcing Partnership with London Art Week Digital
We are delighted to announce that we are a Cultural Partner for this summer's edition
of London Art Week – which will be accessible as an online platform LAW Digital!
For LAW Digital, we will be hosting two special events for which we hope that you
can join us online.
LAW Digital Opening Quiz – this Friday 3rd July at 5pm BST
To kick off the Week, we will be hosting one of our ALR quizzes with a video posted on the LAW website. It will feature questions from us as well as LAW exhibitors, and goes live this Friday 5pm.
If you can't make that time, the video should be available on the LAW 'News & Events' page for the rest of the week.
PANEL: The "Life" of a Collection – Managing Today for Tomorrow
Tuesday 7th July at 5pm BST
We will be hosting a panel on Tuesday 7th July at 5pm. The panel on the "life" of a collection will focus on how management and in particular the research of collections can increase artistic and financial value.
The panellists are:
Christian Levett, Collector
Amelie Ebbinghaus, ALR
Mireille Mosler, Mireille Mosler Ltd.
Petra Warrington, Hunters Law
Moderator: Thomas Marks, Apollo
Introduction: Will Korner, ALR
Find out more and register free here.
New ALR website – next week!
We are excited to announce that our new website will be launching next week.
We will be sending out separate emails to our website users regarding this process, and
we look forward to seeing you soon on www.artloss.com.